Berezha Security provided Application Security training to software developers and got all-five rating on Clutch.
When we are not busy hacking your apps, we promote Application Security knowledge among software development teams. Berezha uses all possible opportunities to do that: our experts run OWASP Kyiv chapter meetups and are involved in the OWASP Ukraine conference organization. We also speak at various IT conferences.
Beyond that, of course, we do corporate training. And one of the groups has just finished the program and has rated us on Clutch with all five stars possible! Thanks, Soft2bet! <3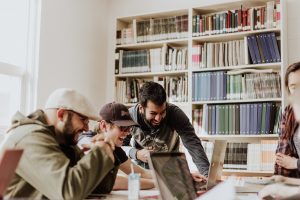 Berezha Security undertook the task of training the employees of an IT consulting company on security. The goal was to increase awareness of and familiarity with cybersecurity tools.
You can read the full reference on Clutch or get to know more about our training program on our website. To schedule training, contact us.
Photo by Priscilla Du Preez on Unsplash