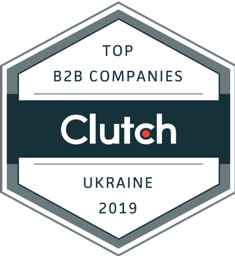 Clutch, a globally-recognized B2B market research firm, recently announced that Berezha Security is listed as an official Clutch Leader among IT and business services providers in Ukraine. This is a major accomplishment for our team, and we're excited to share this wonderful news with our clients and business partners.

Focus on application security and penetration testing, our in-house experts guide clients through the process of identifying vulnerabilities and enhancing digital products. Most of our customers hire us IT security audits, which often lead to many other services to help them reach their goals. According to Clutch, we are a perfect 5-star rated provider!

To identify leaders in each business segment, Clutch analysts collect and evaluate feedback from clients to understand which companies show a consistent ability to deliver. In some ways, this award is entirely a reflection of how much our clients appreciate us. Check out the following quotes to see what our customers say about us:
"They utilized a number of techniques to find the vulnerable areas of our platform. They were also equipped with recommendations for how to prevent those attacks." – CTO, Esports Platform
"They had a very effective workflow. The team at Berezha Security was very responsive and finished the testing in time."– Co-Founder, HR SaaS Company
Berezha Security is also featured on Clutch's sister sites — The Manifest and Visual Objects. The Manifest, a B2B publication that offers company listings, has us ranked on a directory of technology experts in the field of cybersecurity. Visual Objects, a portfolio site, supplements these lists with images of work samples from projects completed by top cybersecurity firms.
We'd like to take this opportunity to express our gratitude to our incredible clients. We would never have achieved such an important milestone without their support! If you have any interest in joining our network of happy customers, send us a note! We'd love to discuss your security goals.